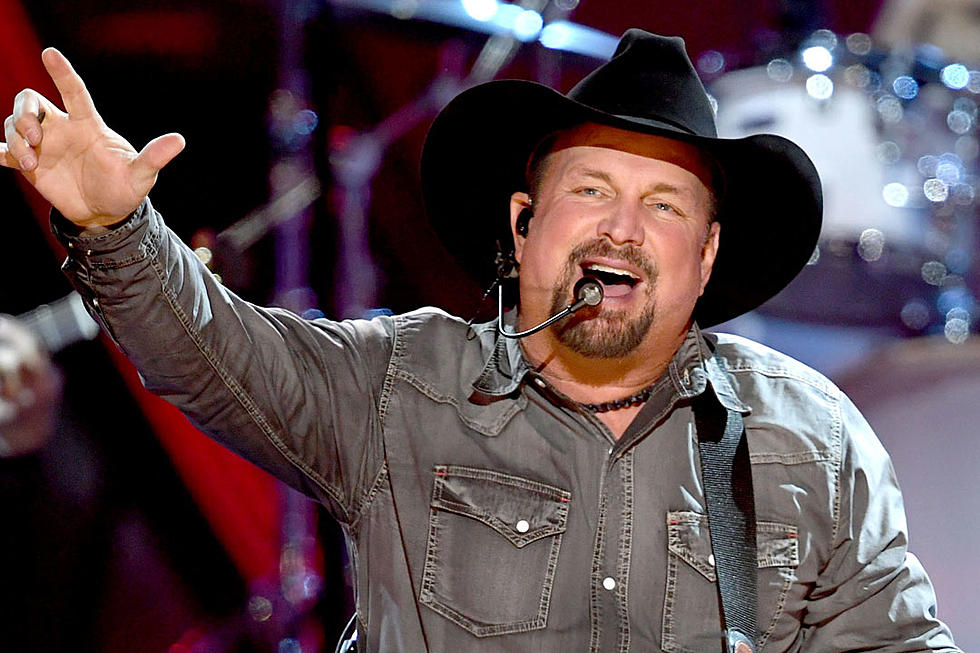 Country superstar Garth Brooks retired from music in 2000 to focus on his family. Now, with a comeback on the horizon as his ninth studio album, "Man Against Machine" just went platinum, the 53-year-old singer opened up to People magazine about why he walked away from Country Music.
"People said, 'How could you walk away from music?' But being a dad — there's nothing that can touch that," he told the magazine, explaining that he left the limelight to spend time with his three daughters from his first marriage, to Sandy Mahl.
Brooks went from playing his biggest hits at sold-out stadiums to playing stay-at-home single dad. In 1999, he separated from Mahl and moved with his daughters into a small bunkhouse on his ranch in Oklahoma. It was a change the singer says took some getting used to.
At first Brooks said he'd "just stare" at his kids, explaining, "I knew their sweet faces and their dispositions. But I didn't know who they were."
Over time, the family adjusted, and Brooks even became a regular soccer dad.
"You start being a part of the community," he told the magazine. "The dads across the soccer field looked at me as a dad just like them. And I was very grateful."
But these days, now that all of his children have graduated high school, he's dealing with empty-nest syndrome. Unlike most parents, however, he's keeping himself busy with a world tour with wife Trisha Yearwood. Last July, the singer announced his triumphant return to music with a three-year global tour and a new record deal with Sony Music Nashville.
Touring with Yearwood has also helped with that transition. "Thank God I'm with the love of my life," he said. "That's why I know I'm right where I'm supposed to be."